Homepage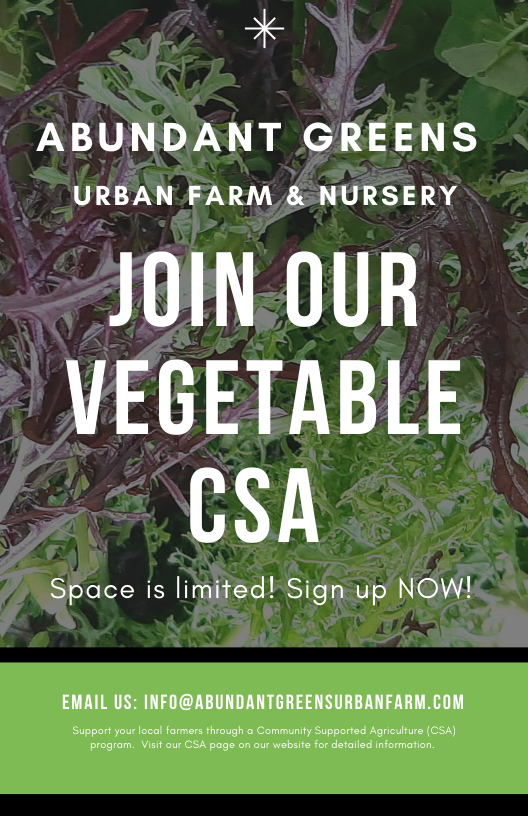 We sell vegetable starts!
Pick up a veggie starts box at our Ballard neighborhood nursery.
We accept Cash/Venmo (see PayBox @ Nursery for details)
2843 NW 57th St, Seattle, WA 98107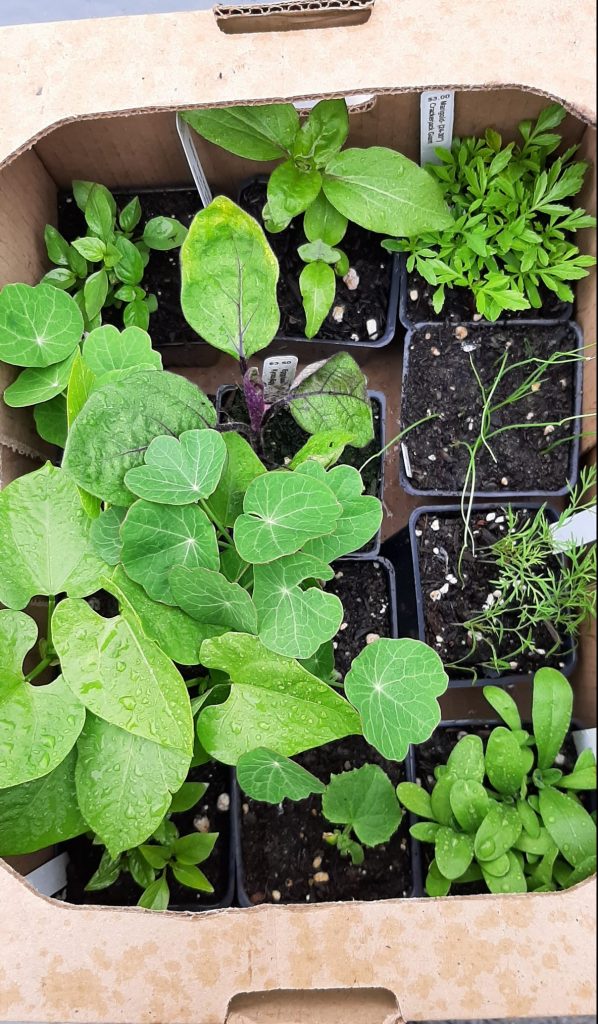 Inventory changes rapidly throughout the season, so keep checking in to see what's

CURRENTLY IN STOCK:
Summer Squash- Patty Pan 'Sunburst', Fiorentino, Trombocino, Black Beauty, Cocozelle (COMING SOON: Sunstripe, Yellow Bush Scallop, Zephyr, Custard White, 49er, Magda, Bennings, Lungo Bianco, and Early Prolific Straightneck)
Winter Squash- Spaghetti, Acorn 'Table King', Butternut, and Delicata
Pumpkins: New England Pie, Jack-O-Lantern, Jack Be Little, Spookie
Basil- Thai, Siam Queen, Large Leaf Italian, Genovese
Cucumbers- Spacemaster, Lemon, Sujo Long, Marketmore 76, Shintokiwa, Muncher, Calypso, Telegraph, Garden Sweet, Homemade Pickles, Tendergreen, Big Tasty, and Wautoma
Flowers- Crackerjack Giant Marigold, Dainty Marietta Marigold, Velvet Queen Sunflower, Autumn Beauty Sunflower, Trailing Nasturtium, Bush Nasturtium
Beans- Blue Lake Pole, Blue Lake Bush, Mardis Gras Blend
Peas- Super Sugar Snap, Tall Telegraph
Kale- Dazzling Blue, Red Russian, Nero di Toscani, White Russian
Chard- Celebration Mix, Rainbow Mix
Broccoli- Waltham
Cauliflower- Early Snowball, Purple Sicily
Cabbage- Red Express, Golden Acre
Lettuce- Buttercrunch, Salad Bowl, Wild Garden, Large Butterhead
Wild Mustard Garden Mix, Wild Arugula, Arugula, Mizuna Mustard
Herbs- Cilantro, Dill, Parsley, Basils (see above)
Green Onion- Green Onion (common)
Bulb Onion- Gunnison, Patterson, Walla Walla, Redwing
Beets- Early Wonder
Carrots- Berlicum
Radish- Sparkler
| | | |
| --- | --- | --- |
| Price | Item | |
| $3 | All other vegetable and flower starts – 4 Inch Pot | |
| $3.50 | Tomato, pepper and eggplant Starts – 4 Inch Pot | |
| | | |
| | | |
Sign Up HERE for our Email List!