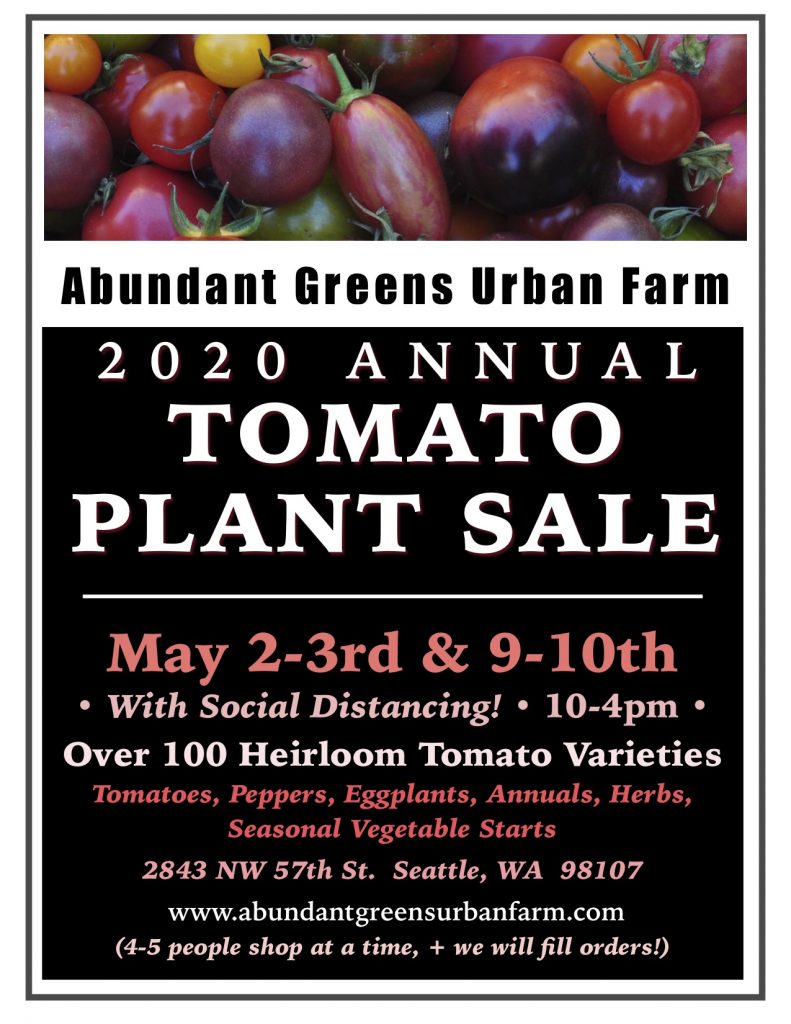 Our 2020 TOMATO PLANT SALE is happening as scheduled
May 2&3rd + 9&11th with social distancing!
Shopping will be 4-5 people at a time and we will also collect plants for customers. We are taking pre-orders by email! See the Plant Order section of our website menu.
There are Vegetable Start, Tomato, Pepper and Eggplant Lists posted on our website!
Vegetable starts are $3.00/each
Tomato/Pepper/Eggplant/Tomatillos are $3.50 each.
**Bring a box to carry your plants!**